Welcome Baby Paul – Birth Announcement Stork Sign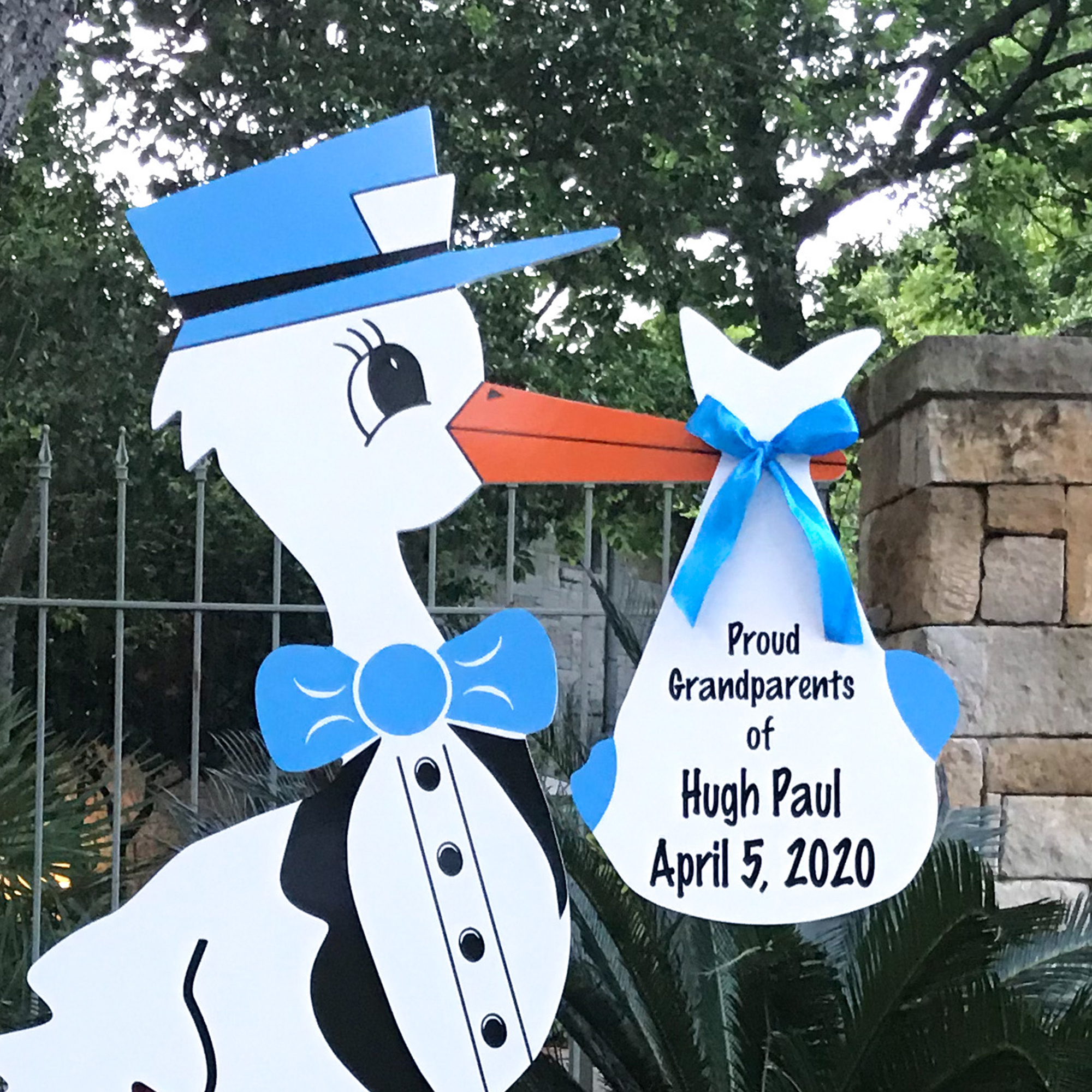 What a wonderful way to welcome a new baby into this world!

The Stork Station is a birth and birthday announcement yard sign rental service.  A new baby's birth is one of the most memorable and unforgettable moments in a family's life. What better way to celebrate your friends' or family's new addition than with one of our six-foot storks to announce the birth to neighbors and friends.

If you have any questions, view our FAQ and Pricing & Coverage page. Ready to Order? Call us at 501-733-1253 to check availability and to book your stork sign today! The personalized bundle and any sibling stars or pet signs will be left at the front door at the end of the rental period.